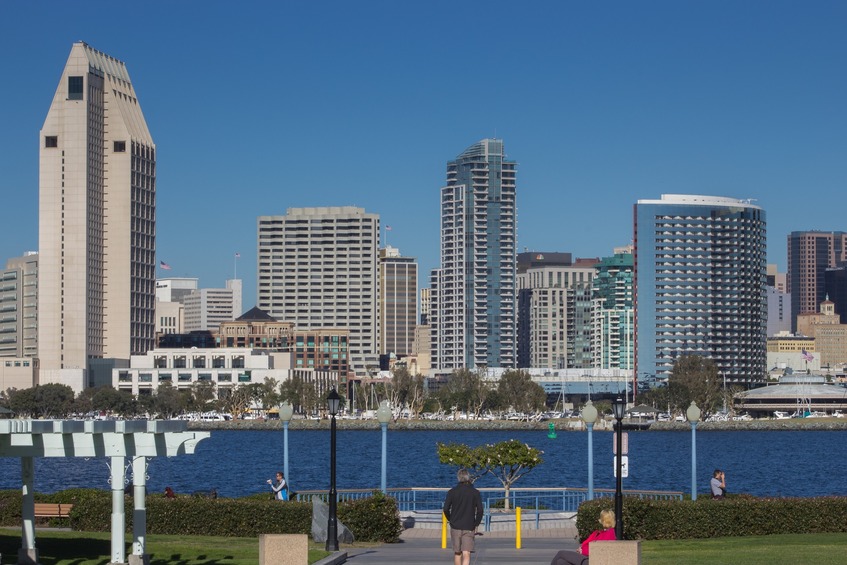 San Diego network and data center liquidators - Cisco Liquidation - Sell Used Servers
TO BUY : For emergency same day or overnight delivery of Cisco, Arista, HPE, Juniper, Extreme, Dell or SonicWALL network or server parts: please call 1-800-430-6950 or visit our store for details.

TO SELL : Please submit your list of equipment.
Andover San Diego network and data center liquidators buys used Cisco, network gear, servers, routers and switches. We offer liquidation solutions for business, corporations, law firms, ISPs or network integrators. Andover buys used Cisco PIX, Catalyst switches, routers, Dell Poweredge and HPE Proliant servers, Extreme and Brocade networks gear, load balancers, servers and any other surplus or excess hi-tech equipment.
So what can Andover do for us? Our network and data center liquidation services are unmatched:
data erasure, Network Remarketing and asset tag removal. AndoverCG San Diego network and data center liquidators will buy, sell and remarket excess, old and surplus network equipment, network and phone equipment. Our network liquidation offering includes fair prices and fast removal for surplus network and data center assets.
Do you serve just San Diego or all the communities around San Diego?
Andover San Diego network and data center liquidators serves the entire San Diego area to include such communities as: Chula Vista, Miramar, Santee, Lakeside, La Mesa, Escondido, San Marcos, Oceanside, Vista and every other greater San Diego location. Andover network and data center liquidators can meet you at your location and remove equipment to meet your schedule no matter where in the San Diego area that may be.
Sell used Cisco 3560, 2970, 6509 Switches. We buy used Cisco Catalyst switches!
Do you just buy Cisco or just network gear ?
AndoverCG San Diego liquidators has built many international, web based and network equipment remarketing channels and therefore we can offer fair prices for your used Cisco, Brocade, Extreme or Juniper equipment and other surplus phone and network equipment. AndoverCG buys used surplus, excess, refurbished, new, used and unused equipment such as:
Examples of equipment we buy:
DPC-R-4XGE-XFP, TES0080, SSG-550-001, Cyclades TS3000, Aruba JW213A, Extreme X440-48P, BxG-A, ICX7400-4X10GF, ICX7400-4X10GC, TS2000, 16505, JW156A, ICX6430-24, X450e-48T, 16509, 4610-US, S2500-48P-US, IAP-103-US, ATP0190-001, Juniper SRX220H2, TES0070, AP-105-MNT-C, JL320A, Brocade ICX6450-48P, EX4200-24F, JXM-1T1-S, NI-X-ACPWR-A, PE-1GE-SFP-QPP
Share this page: